Pilgrims confirm
KSA organized Hajj season without politicization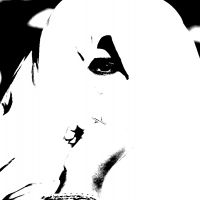 01-09-2019 03:25 مساءً
0
0
5.4K


Makkah : 23, Dhu al–Hijjah 1440 H: Every year, KSA is accused for organization Hajj season in presence of politicization of Hajj season, but it proves every year that these claims aren't true, and 1440 Hajj season is the best evidence proves that Hajj seasons held without politicization; due to king Salma's efforts according to pilgrims in holy places said.

The chairman of WAMY DR Saleh Al-Wahaibi said: "we refuse politicization of Hajj season, and we don't deal with pilgrims according to their nationalities; because we have one god, one profit, and one holy places ".

DR Saleh Al-Wahaibi referred also to the efforts of Saudi leadership to develop holy places and services presented for pilgrims; so Saudi leadership has designed a special program can develop Hajj services according to 2030 vision".

DR Saleh Al-Wahaibi insisted on: "KSA doesn't use Hajj season as a political tool to gain political purposes like pressing on opposite countries which takes opposite situations against KSA; because Saudi leadership looks at Hajj season as holy worship, and it warns permanently all pilgrims from rising political slogans during Hajj season".

Full refusal

An Arabic pilgrim carries nationality of Colombia called Abeer Alnashr who attended the celebration in Mina declared: "all attempts to politicization of Hajj season fail; because Saudi government faces these claims by introducing best services for pilgrims without looking at their nationalities".

Abeer alnashr continued her declarations: "attempts to politicization of Hajj season are a political Machiavelli ideology; because I saw the opposite when I was staying in KSA in which I found Saudi services don't interest your nationality, and these services are introduced for all pilgrims without differentiating between them".

In context, king Salman confirmed: "pilgrims serving is honor for us, and we refuse politicization of Hajj season and using this worship as a political tool to achieve political purposes; because god puts this pillar for all Muslims without differentiation between them".

A businessman from Colombia attended Mina's celebration called MR Gamal Youssef Sakhr Darweesh said: "I refuse any accusations claim that KSA uses Hajj season for achieving political targets, and I also refuse using this worship as a tool to make problems between Muslims". He agrees with the governor of Makkah, and president of central committee of Hajj, and vice president of supreme Hajj committee prince Khaled Al-Faisal when prince Khaled Al-Faisal said to pilgrims: "you are here to perform Hajj pillars; so you shouldn't discuss anything except Hajj pillars till you return to your countries where you can discuss these matters".

The Guatemalan pilgrim MR Jose Anthony Martinez Alvarez said: "Haj season is a great event in Islamic world; because billions of Muslims interested in it; so Saudi government refuses politicization of Hajj season. If Saudi government doesn't deal with this issue firmly, chaos will spread, and pilgrims will be in danger".



MR Jose Anthony Martinez Alvarez thanked king Salman and his crown Prince Mohammed bin Salman, and all agencies related to Hajj management for their efforts.

MR Jose Anthony Martinez Alvarez ended his declarations when he said: "when KSA refuses politicization of Hajj season; it prevents spreading chaos, and prevents also transportation of crises from a state to another. This Saudi situation coordinates with Talbiyah which oblige pilgrims to think at worship only. If pilgrims forget Talbiyah which represents the slogan of Hajj worship; this will be considered as insult of Islamic pillars, and pilgrims will be in danger".

In context: League of Arab States, Senior Council of Ulema, International Islamic Fiqh Academy, The Organisation of Islamic Cooperation (OIC), and Muslim World League agree with Saudi situation beside they refuse rising any political, factious, and sectarian slogans are considered obscenity, wickedness, and wrangling in the Hajj.

The Brazilian pilgrim Marcella Dakrose Carvalio explained: "Saudi leadership is very interested in affairs of Hajj and Umrah; so it provides facilitates and best service for pilgrims beside it refuses politicization of Hajj affairs, and all pilgrims assure that Saudi leadership deals with them without differentiation".


Marcella Da Cruze Carvalho insisted on: "we should distinguish between politicization and internationalization of Hajj season; because internationalization of Hajj means putting Hajj affairs under international supervision. Iran demands for internationalization of Hajj affairs according to special places and special times, but its demands wouldn't be responded especially with the Saudi refusal; because Iran wants to attach Hajj affairs with Shiite ceremonies in Qom, Najaf, and Karbala. Politicization of Hajj affairs is another issue because it means rising political, sectarian, and doctrinal slogans which gives Saudi leadership the whole right to refuse both concepts.